Shilo Goldens
Litters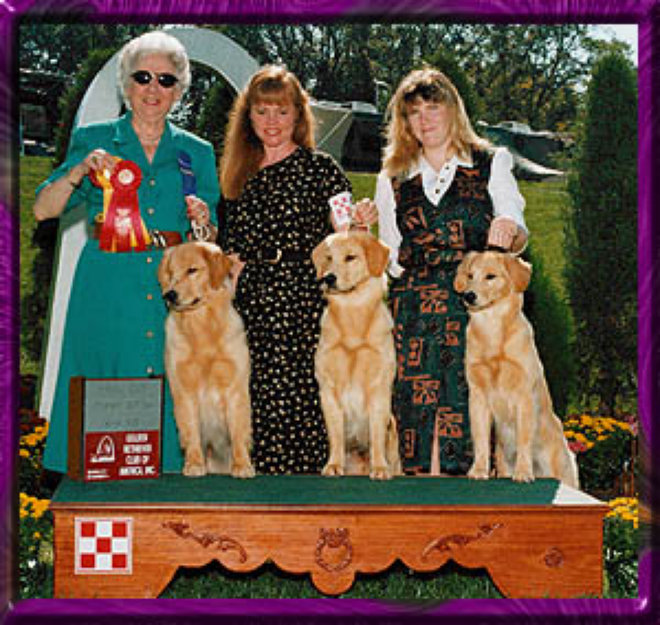 PRICING:
Pet pups are $1500.00 on spay/neuter contract with limited warranty.
Show pups are $1800.00 with warranty on clearances and DQs.

Sample contracts and questionnaire available on request. Sorry, but I do not sell to homes outside North America, due to a broken contract concerning the only sale of a puppy outside North America which resulted in his sale to someone in China without my knowledge or permission, as contractually agreed upon. Fortunately, this has been a good home!
Shilo Goldens has no upcoming litters however, a Shilo Golden close by IS expecting! Katniss is due 1/26/18!
7-8 pups seen on ultrasound.
Pups are $1800 pet quality and contact Deborah if interested in a show or performance pup for pricing.

Call or text Deborah Lucas at 614-204-1828 or
email her at eastgategoldens07@gmail.com