Shilo Goldens
Litters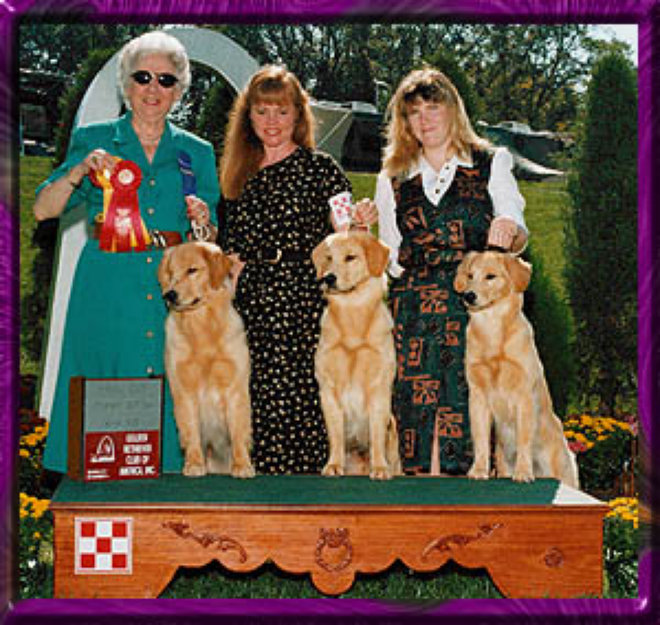 PRICING:
Pet pups are $1500.00 on spay/neuter contract with limited warranty.
Show pups are $1800.00 with warranty on clearances and DQs.

Sample contracts and questionnaire available on request. Sorry, but I do not sell to homes outside North America, due to a broken contract concerning the only sale of a puppy outside North America which resulted in his sale to someone in China without my knowledge or permission, as contractually agreed upon. Fortunately, this has been a good home!
Shilo Goldens has recently done two breedings! I've never had two litters at once, but time will tell if that happens! Freedom was bred to Sarsen early to mid September and Merlot was bred to Applause on 9/18/17.